Bold Moves For Better Beauty.
Our five-star collection of affordable alternatives is decided on through comparative reviews and the unbiased opinions of people like you. No compromise. No apologies. No hawking celebrities. Just the good stuff without the fluff.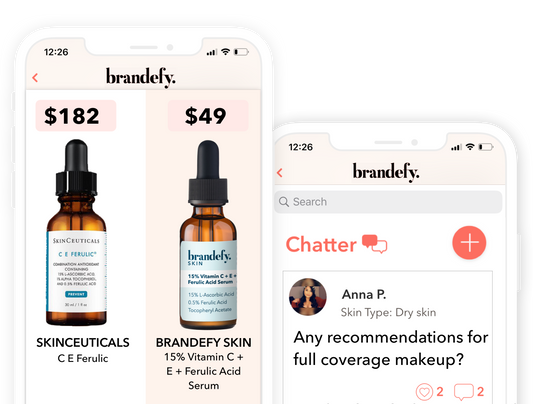 Luxury, deconstructed.
It's insane when you think about it. The same beauty product with the same active ingredients can be put in a bougie bottle and end up with a triple markup...

The only difference? The brand name attached to it.

So we took the name away and made some improvements along the way— enhancing with extra benefits and tossing out the luxury price tag.
MORE ABOUT US